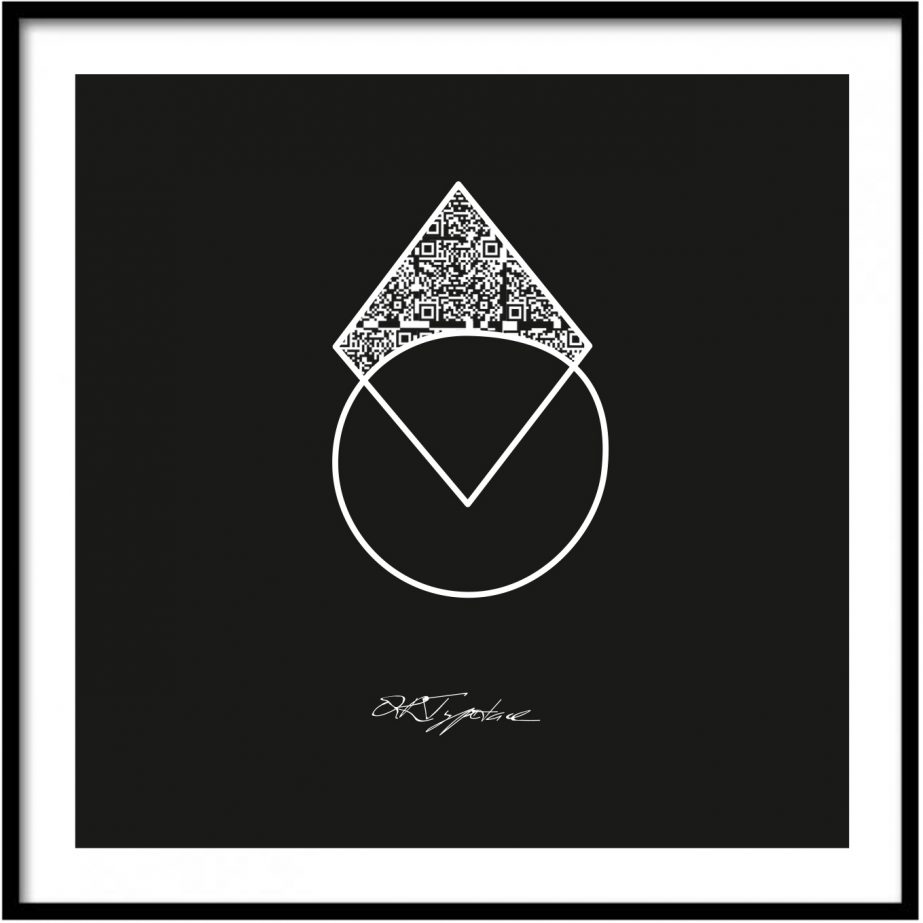 A. (For artwork inside the artwork). Circles Squares Codes Typeface
Digital Print.
230×230 mm
To be viewed through a smartphone camera
(Part of Lloids Warf, London Studio permanent installation)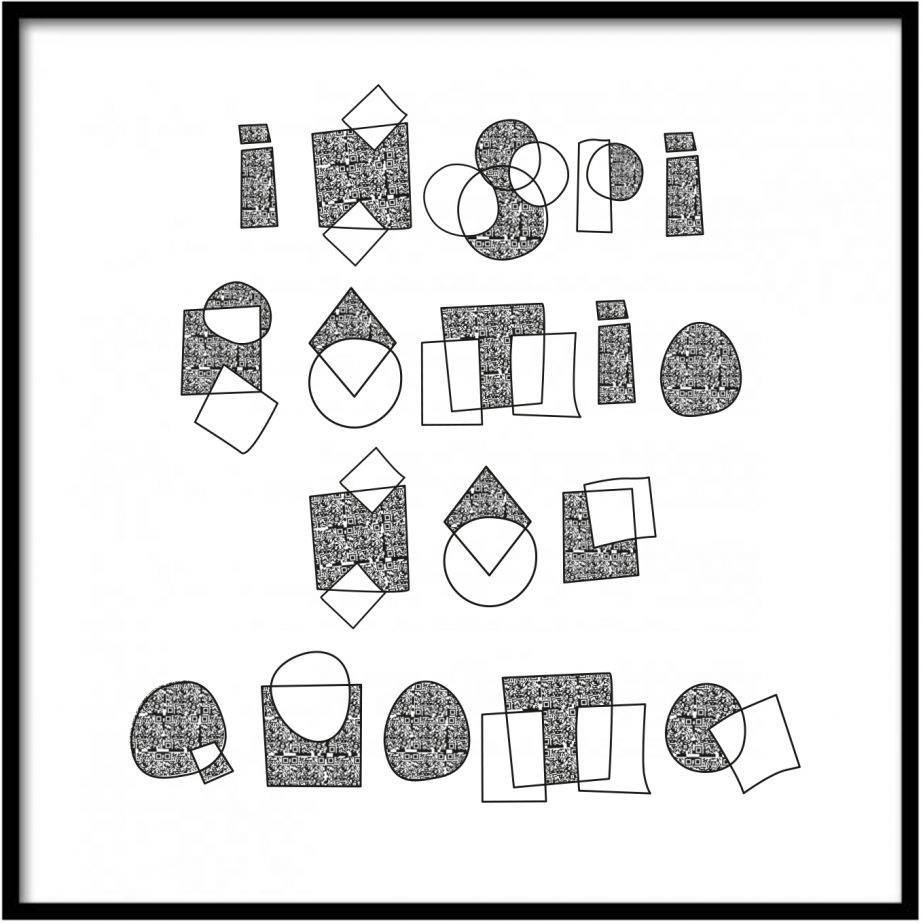 Inspirational quote. Circles Squares Codes Typeface
Digital Print.
230×230 mm
To be viewed through a smartphone camera
(Part of Lloids Warf, London Studio permanent installation)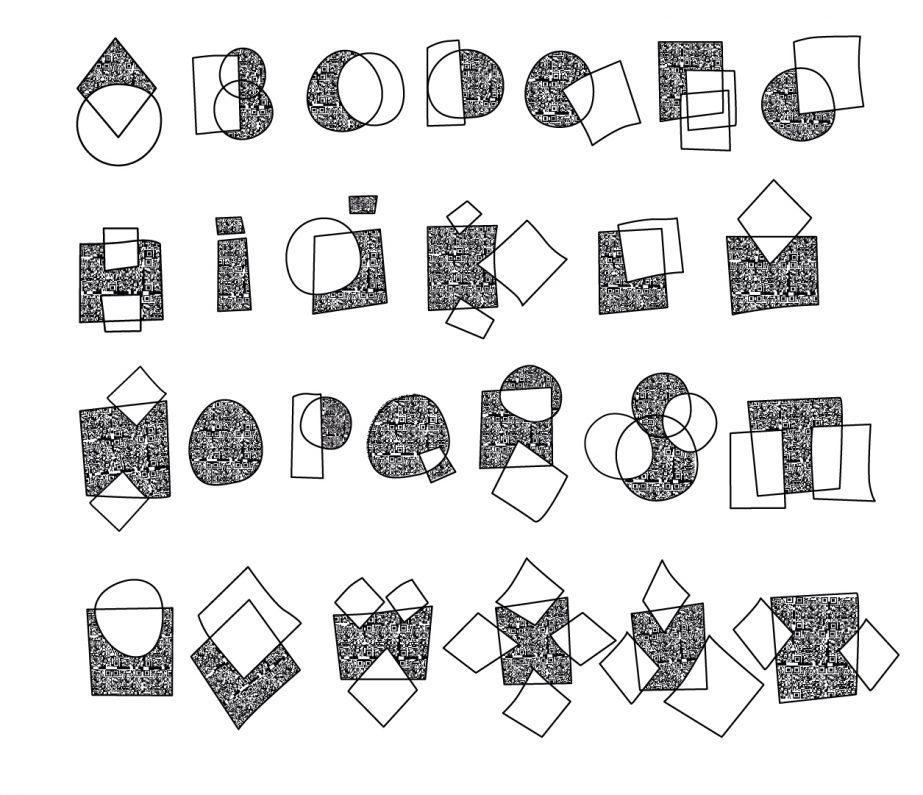 Circles Squares Codes is a typeface created by the intersection of only 2 shapes: a circle and a square.
Each intersection is covered with the pattern of  the QR code leading to the picture of All the letters of the typeface.
Communicating the idea of a Part always containing a Whole.
Circles Squares Codes Font © Lobunets (Please contact me for any usage or copyrights question)
More bout the process of creating Circles Squares Codes Typeface