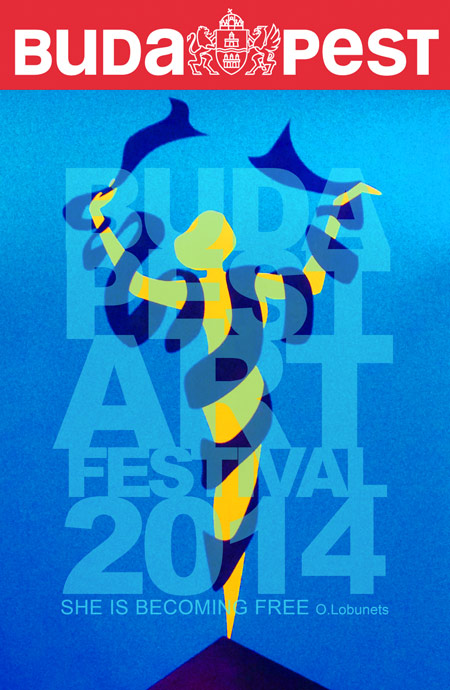 Breaking Through was an art exploration in the time of my life when I was experiencing both: the drama and tragedy back home in Ukraine in 2014 when the Euromaidan Revolution happened and also my personal smaller scale passions and tragedy in my personal relationship amazingly in tune with the world scale events. That was how Breaking free project started.
The Ukrainian revolution of 2014 (also known as the Euromaidan Revolution or Revolution of Dignity; Ukrainian: Революція гідності, Revoliutsiia hidnosti) took place in Ukraine in February 2014, when a series of violent events involving protesters, riot police, and unknown shooters in the capital, Kiev, culminated in the ousting of the Ukrainian President, Viktor Yanukovych. Many sources have suggested that the Russian government's support for Yanukovych led to his ousting [Sourse]
The Independence Monument known as Statue of Berehynia was an inspiration for the main image of the painying
Later in the year this art was nominated 'The young artist of the year' and was one of the highlights of the Hungarian Art Festival 2014.