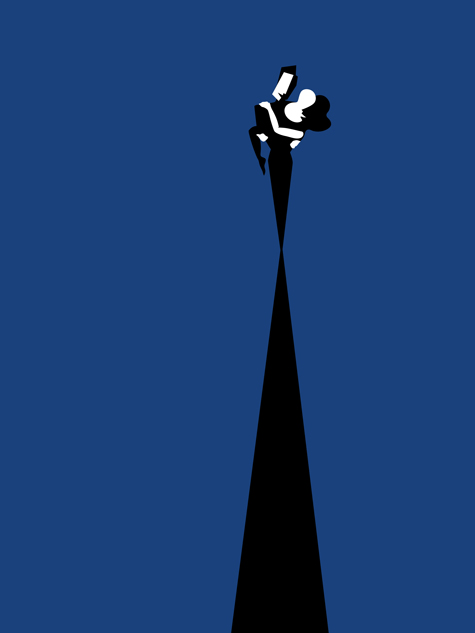 Peak
digital
Peak was started as a digital artwork, now I'm working on the stencil for it.
'The Shard is the tallest building in Western Europe, its crystalline façade transforming the London skyline with a   multi-use 310 m (1,016 ft) vertical city of high-quality offices, world-renowned restaurants, the 5-star Shangri-La hotel, exclusive residential apartments and the capital's highest viewing gallery, The View from The Shard, offering 360° views. The Shard is a timeless reminder of the power of imagination to inspire change.'
Peak is an exploration of height, of bringing each other up, about peaks as well, emotional, physical, peaks in feelings, peaks in lifes. What is it like to be above the rest of the world? What is it like to balance on the peak that heigh up? Dangerous, exciting? Yes, there is that and also dependence and also trust – complete trust, you can't manage without it that height up.