iPhone. Thin lines stencil experiment.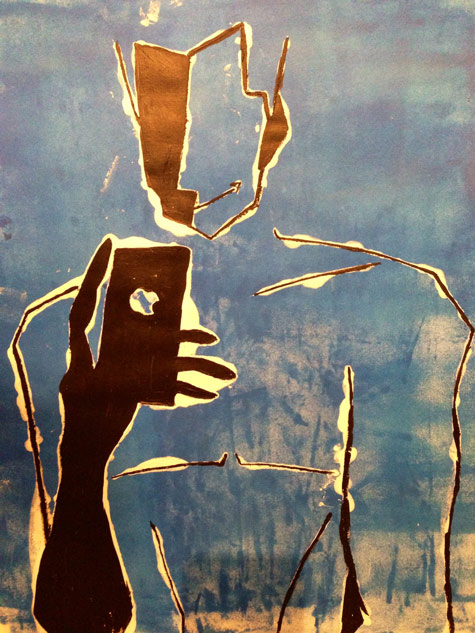 Portrait with iPhone
Acrylic on paper, roller brush, normal brush, thin lines stencil
300×420
SOLD.
His portrait.
White flowing outside the lines, overflowing,
Blacks neatly covering the whites, trying to fix the white flooding.
Shadowing and contrasting it but only following the white only correcting the white.
Next Entry